Board of Directors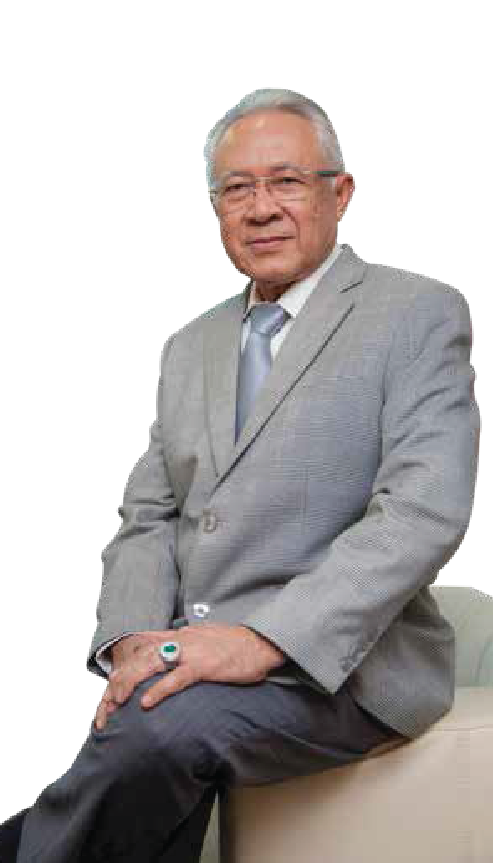 DATO' IR HJ MOHD ZAINI ABDULLAH
Group Chairman

Since the founding of SPM in 1984, Dato' Zaini has expanded its overall capabilities to become one of the preferred engineering services company in the industry. Through his broad experience in the industry, from LLN (now TNB) to Perwaja, Dato' Zaini has led the SPM group of companies towards a complete power-business organisation, capable of EPCC on Generation, Transmission & Distribution of electricity. Dato' Zaini is a member of the Institute of Engineers, Malaysia (MIEM) and a Certified Professional Engineer of the Board of Engineers Malaysia (P.Eng.). He is also certified as a Competent Service Engineer (up to 500kV rating) by JBEG Malaysia and Energy Commission of Malaysia. Dato' Zaini holds a B.Sc.(Hons) in Electrical Engineering from University of Brighton, U.K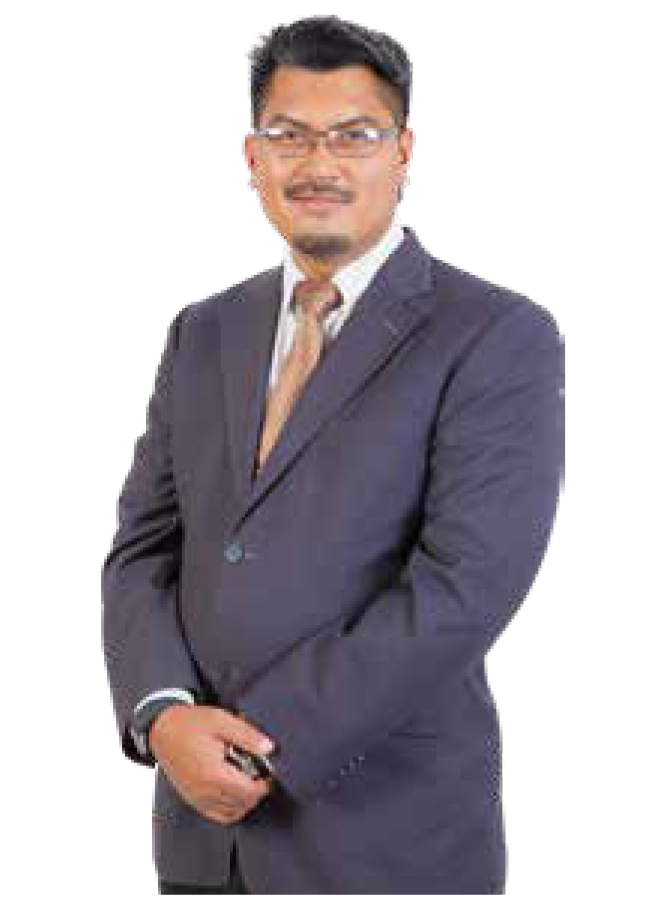 IR NORMAN AWALLUDIN
Chief Operating Officer
Norman joined SPM in June 2003. He is a registered Graduate Engineer with Board of Engineers Malaysia (BEM) and Institution of Engineers Malaysia (IEM).He is appointed to the SPM Board as Executive Director and is now appointed as the Chief Operating O¤cer. He is responsible for overall operation within SPM Group besides overseeing the operation of subsidiaries, Testcom Services Sdn. Bhd. (TCS), SPM Engineering and Construction Sdn. Bhd. (SPMEC) and Civil Department. Mr. Norman has a Bachelor's Degree in Electrical Engineering from University of Pittsburgh, USA.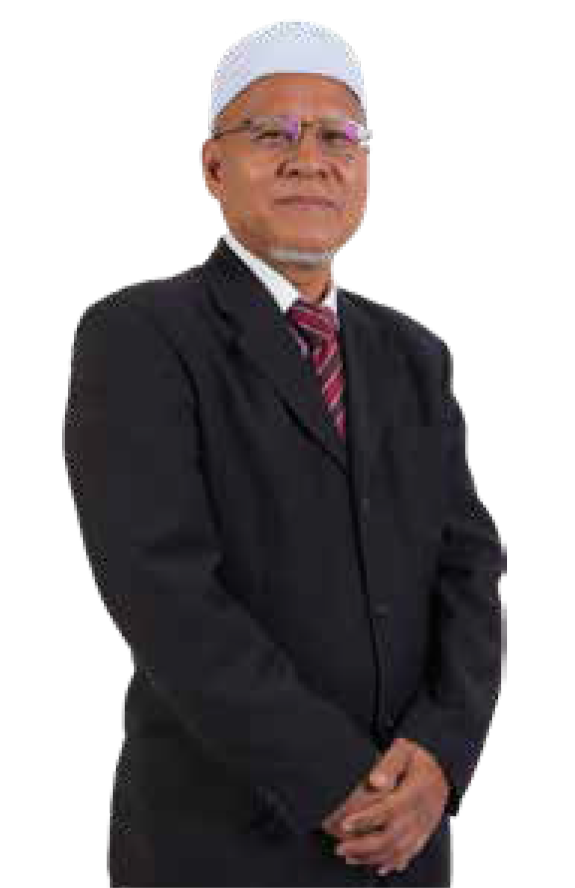 MOHD KHASAN AHMAD
Executive Director
– Oil & Gas
Mohd Khasan joined the SPM Board in mid-2008. He graduated from Universiti Teknologi MARA with degree in Accountancy. He is a member of the Malaysian Institute of Accountants. He served in Bank Negara Malaysia for a period of about 7 years from 1986, the last 2 years of which he was seconded to the Capital Issues Committee as its Principal Assistant Secretary. Subsequently, he joined the Securities Commission in 1993 for a period of about 5 years and his last capacity was an Assistant Manager in its Issues and Investment Division. During the tenure of his above appointments, he was involved in reviewing various corporate exercises, ranging from initial public offerings, mergers and acquisitions, reverse take-overs, issuance of bonds and other capital raising exercises. Encik Mohd Khasan left the Securities Commission and joined the private sector in 1997. He currently sits on the Boards of Crest Builder Holdings Berhad, Homeritz Corporation Berhad, Sinmah Capital Berhad and Mexter Technology Berhad as Independent Non-Executive Director. He also sits on the Board of several other private limited companies.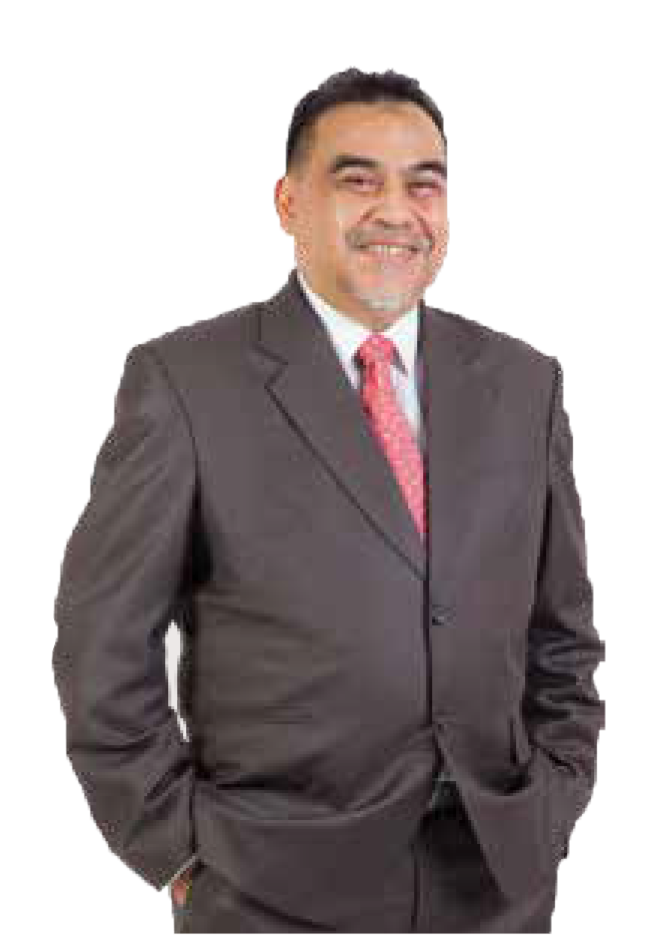 AB RAZAK MUSTAFFA
Project Director
– Transmission & Distribution

Ab Razak joined SPM in 2017 as Project Director having 30 years of experience in the energy industry. Ab Razak started his career in 1988 as construction engineer in TNB where he spent 13 years before moving up in his career as GM of Transmission Technologies Sdn. Bhd a subsidiaries of MRCB and later as COO of Mahkota Technologies Sdn. Bhd. Having experience in various expect of energy industry in particular T&D, Ab Razak is leading T&D Division where he responsible for engineering, procurement and construction until commission of all project under SPM both locally and internationally. He holds a BSC (Hons) in Electrical Engineering and Minor in Mathematics from University of Missouri, USA.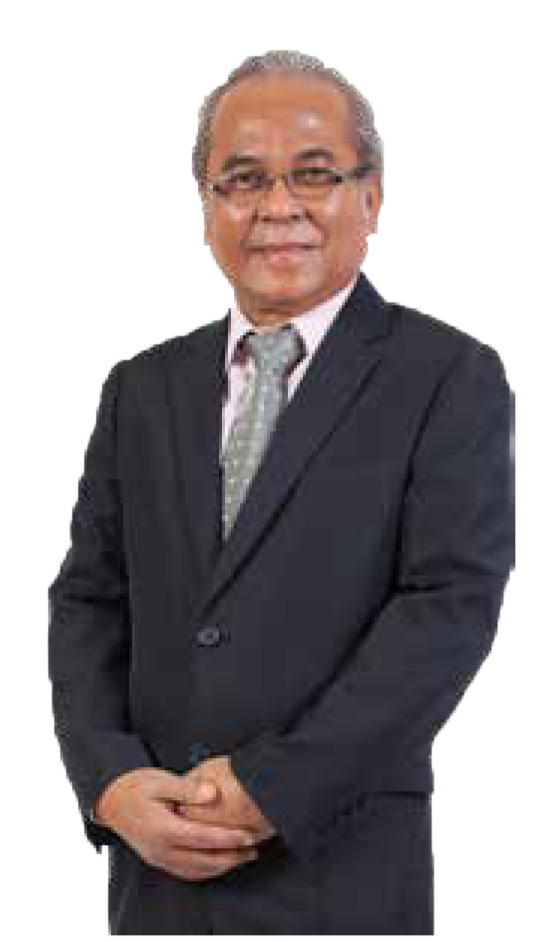 MOHD YUSOF MAAROF
Project Director
– Oil & Gas
Mohd Yusof joined System Protection & Maintenance Sdn Bhd (SPMSB) in 2009 as a Project Director to manage and oversee Oil and Gas Division. Then, he was transferred to the company subsidiary, SPM Energy Sdn Bhd which cater for oil and gas businesses. With his 43 years of experiences involved in Construction Engineering and Maintenance works in oil and gas sector, he was assigned to manage the overall operations of the company. Previously, he served a few oil and gas companies such as Sarawak Shell Berhad, MMC Berhad, MMHE Berhad, PSC Berhad, Shapadu Sdn Bhd and Offshore Work Construction & Engineering Sdn Bhd. He holds a B.Sc (Hons) in Mechanical Engineering from United Kingdom (UK).